20 Danang Hottest Attractions with Entrance fee/price
There are plenty of free things to do in Danang city, however, there are some attractions that require an entrance ticket. The entrance fee might be changed annually, therefore, check out our most updated list of Danang attraction entrance fees for the best experiences in Da nang Vietnam. 
20 Hottest Danang Attractions with Entrance fee (update 2019)
Ba Na Hills – Golden Bridge
+ Adult: 730.000 VNĐ/pax
+ Children (from 1m – 1m40): 580.000 VND/ pa
Wax statue museum admission ticket
– Adult: 95.000 VND/ pax
–  Children (from 1m – 1m40): Free
Known for its heavenly scenery with 4-season in a day, Bana Hills is not doubted to be one of the hottest Danang attractions in 2019, which attracts thousands of tourists a day. Especially with the appearance of Golden Bridge, which plenty of picturesque photos going viral on the internet, Ba Na Hills is welcoming more and more tourists. To avoid having a queue in the long line, you can book Bana Hills Ticket here with discount up to 20%. 
2. Marble Mountain
Ngu Hanh Son is located about 7 km from the center of Da Nang city, next to Non Nuoc resort. Five Marble Mountains are five rocky mountains (Kim Son, Moc Son, Thuy Son, Hoa Son and Tho Son). This is also home to many spiritual temples of Danang.
– Admission Fee to Marble Mountain:
+ Adults: VND 40,000 / person
+ Students  VND 10,000 / person
+ Children under 6 years old: Free
– Visit the Âm Phủ Cave:
+ Adults: 20,000 VND / person
+ Students and students: VND 7,000 / person
+ Children under 6 years old: Free
– Elevator to the mountain: 15,000 VND / person.
– Vong Canh Hill View: VND 10,000 / turn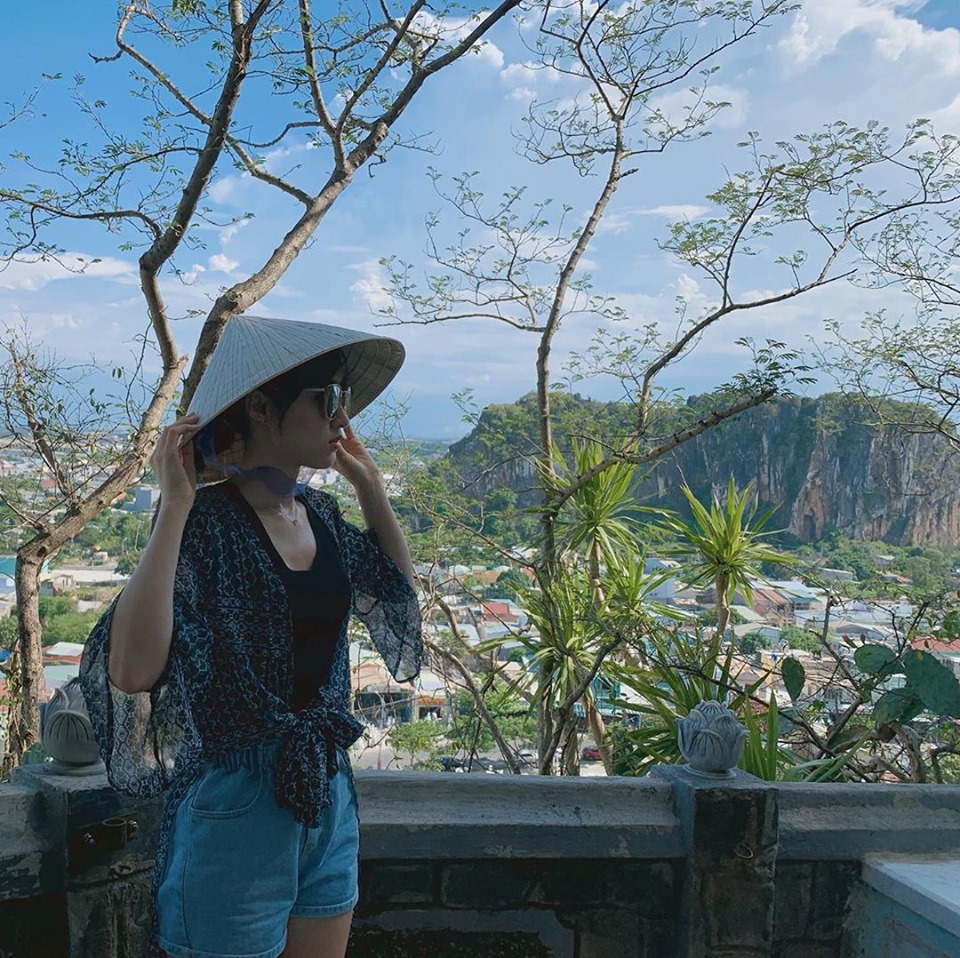 3. Asia Park
– Tickets from Monday – Sunday: 150 ooo VND (Children 1m – 1m3: 100k)
– Entrance tickets: 130,000 VND / adult; 90,000 VND / child (1m – 1m40).
The ticket includes: Join all outdoor games, activities included in this package, coin games, children's play area, Sun Blasters. Time of application: Daily from Monday – Sunday (15:00 – 22:00).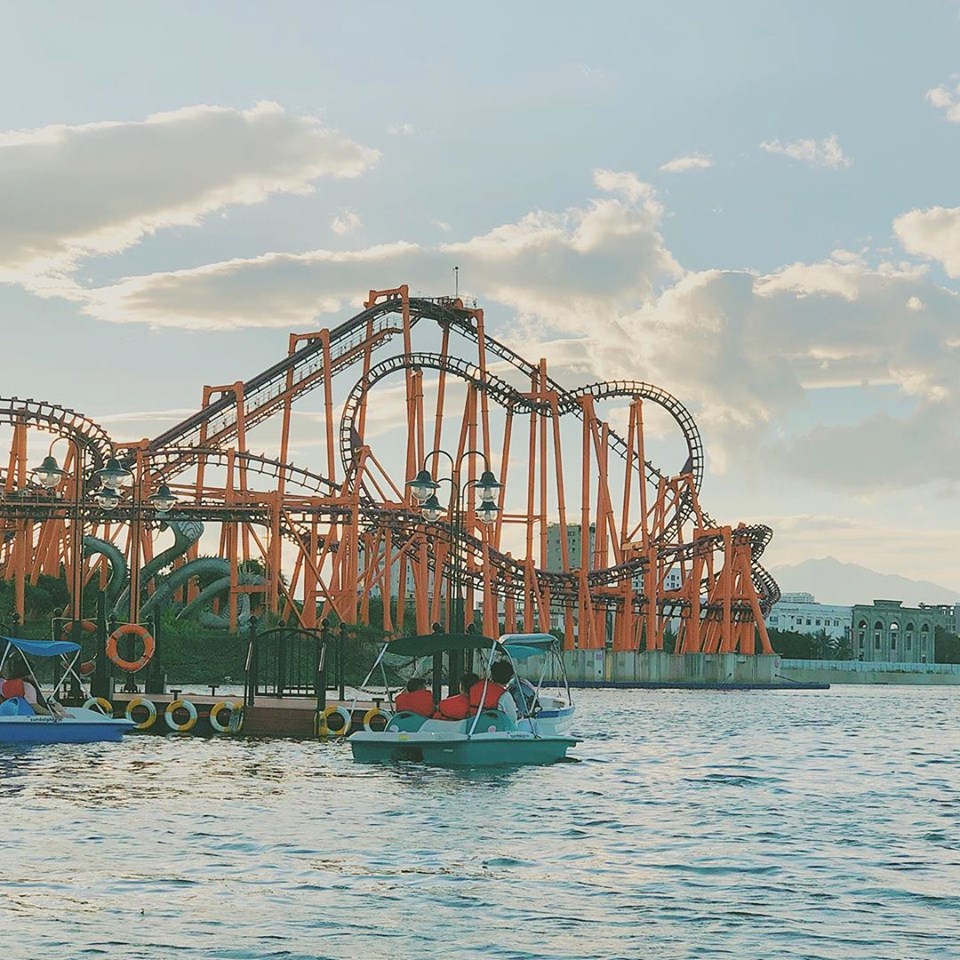 4. Hoa Phu Thanh tourist area
The Entrance Fee for Hoa Phu Thanh Tourist area is  VND 50,000 / person,  including: (Parking fee, locker, fish massage, water slide, swimming pool, life jacket, bathing stream, insurance).
Fare ticket prices (including life jackets, helmets and transport vehicles): VND 250,000 / ticket
(Quang Nam / Da Nang people prefer 180,000 tickets – Request ID card)
Zipline ticket (swing cable): VND 50,000 / trip
Tickets park hot spring mountain Shen Tai
– Adult: VND 350,000 / person
– Children (1m – 1m3): 175,000 VND / person
– Children (under 1m): Free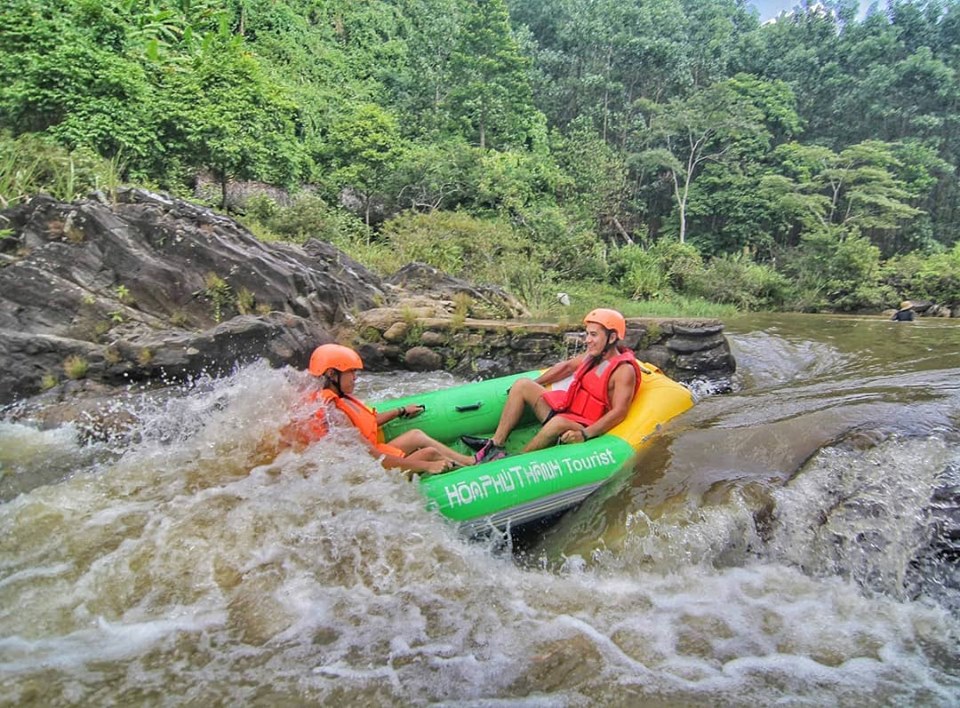 Located in Hoa Vang district, Da Nang city, Hoa Phu Thanh area is being chosen by many tourists and coming to the weekend with many attractive games. Not only for young people who want to explore, but this place is also for families who like weekend picnics.
6. Obama Rock Beach: Free
Nestled on the northern bank of Son Tra peninsula, Da Den beach is also known as the Obama rock beach. There are countless large and small rocks stretching, connecting each other to create beautiful natural scenery. You can swim, fishing and snorkeling in the newly Danang attractions.
7. Love Bridge : Free
Love Bridge is located at the beginning of the Dragon Bridge, Tran Hung Dao Street, Son Tra District. This is also a bridge built as a port. People who come to this Love Bridge do not have to buy tickets. The arc-shape bridge has 68 m long, 6 m wide, towarding the middle of the river and has plenty of space to see the beauty of the Han river banks. In the evening, hundreds of red heart-shaped lanterns are lit, shining on the water, making the whole area extremely romantic.
8. Dragon Bridge: Free
Danang Cathedral – Free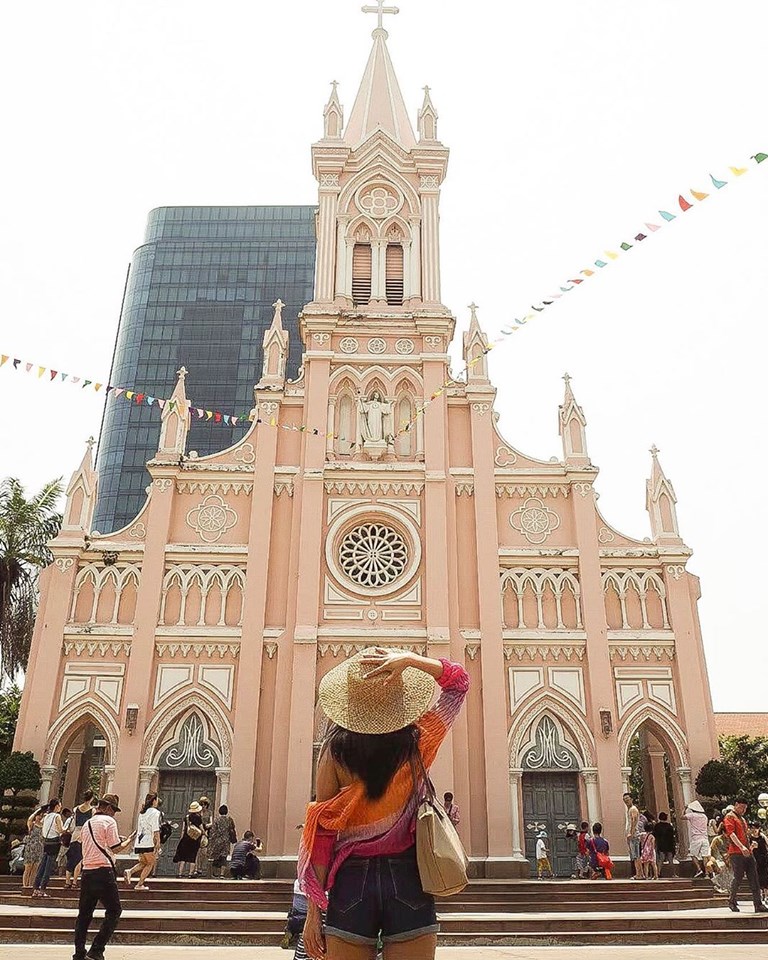 Da Nang Cathedral is located on Tran Phu Street, built in 1923 to serve French Catholics who lived in Vietnam at that time. Local people are still used to call the cathedral with the name of "Chicken church" because, on the roof of the church, there is a symbol of a gray chicken.
Fresco Village: Free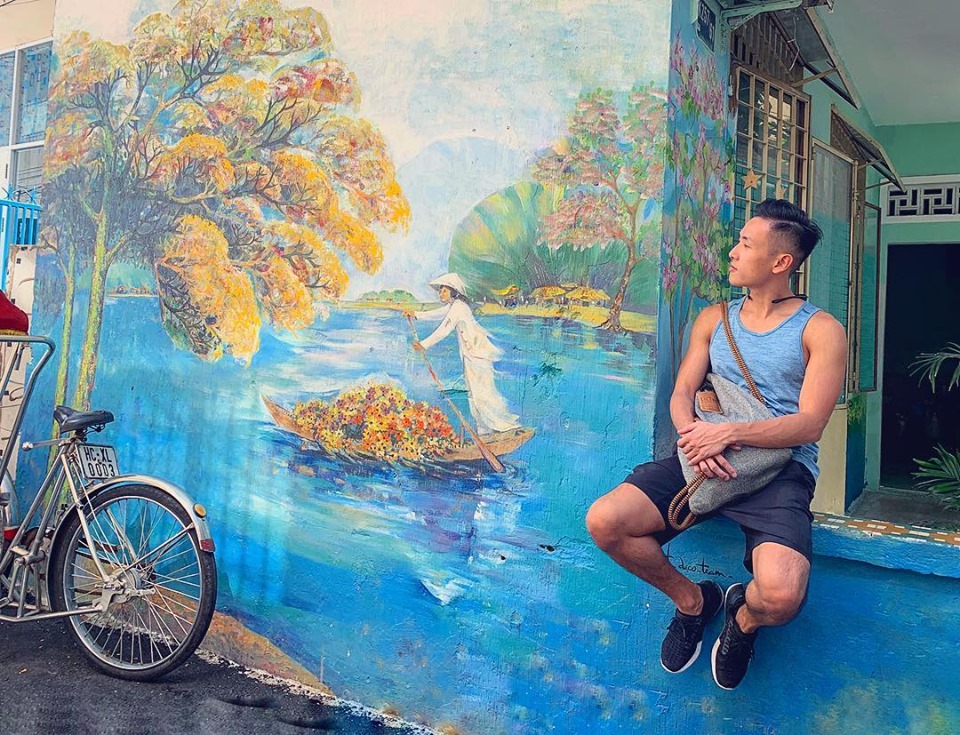 The Fresco Village is 1km long with many vivid paintings featuring Vietnam villages and people and their way of life as well as unique landscapes and natural landscapes of Da Nang. There are 15 artists from the Fine Arts Association and youth union members in Da Nang City having been mesticulously working for 3 months, bringing a new space for the small alley.
With four themes, the Fresco Village has brought visitors from Da Nang's cultural and artistic journey with folk game drawings, Dien Hai citadel, … to specialties, products and nature of Danang.
Danang Child Culture Center: Free
Hai Van Pass – The Lonely Pine: Free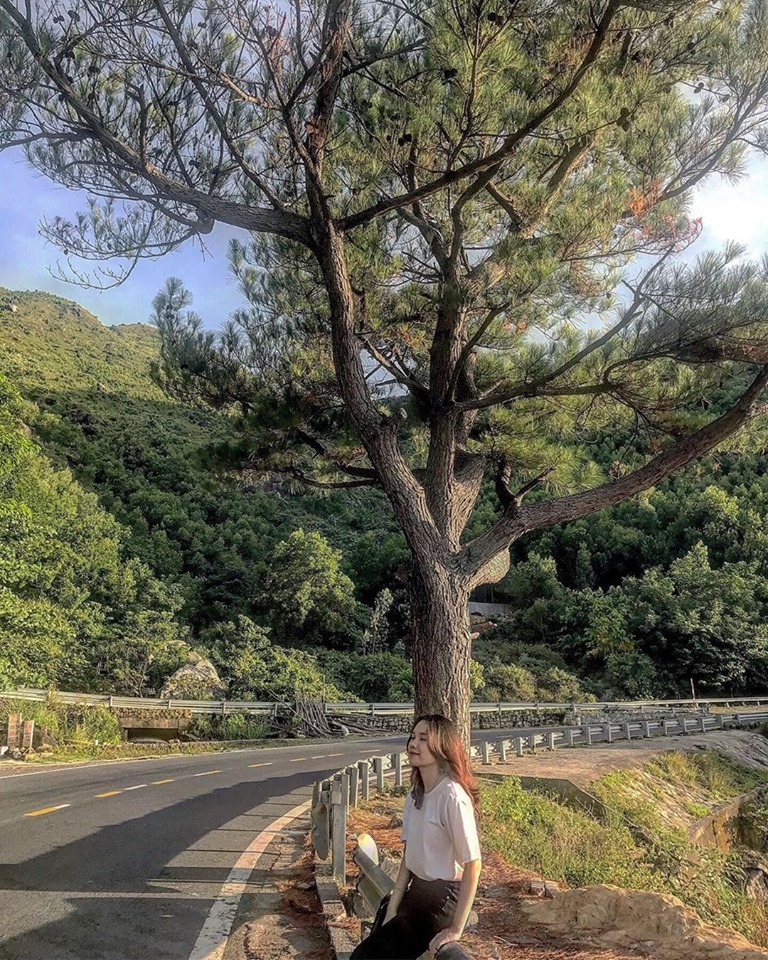 Thuan Phuoc lighthouse: Free
Dong Dinh Museum is located on Hoang Sa Street (Son Tra Peninsula), which is considered as a memory garden to recreate ancient features with a harmonious combination of forest ecological preservation and artistic and cultural space.
This is a general museum displaying many collections by the project owner, NSUT Doan Huy Giao.
3D Museum Art in paradise Da Nang
Entrance Fee: 120.000 VNĐ/adult, 95.000 VNĐ/children (1m – 1m30).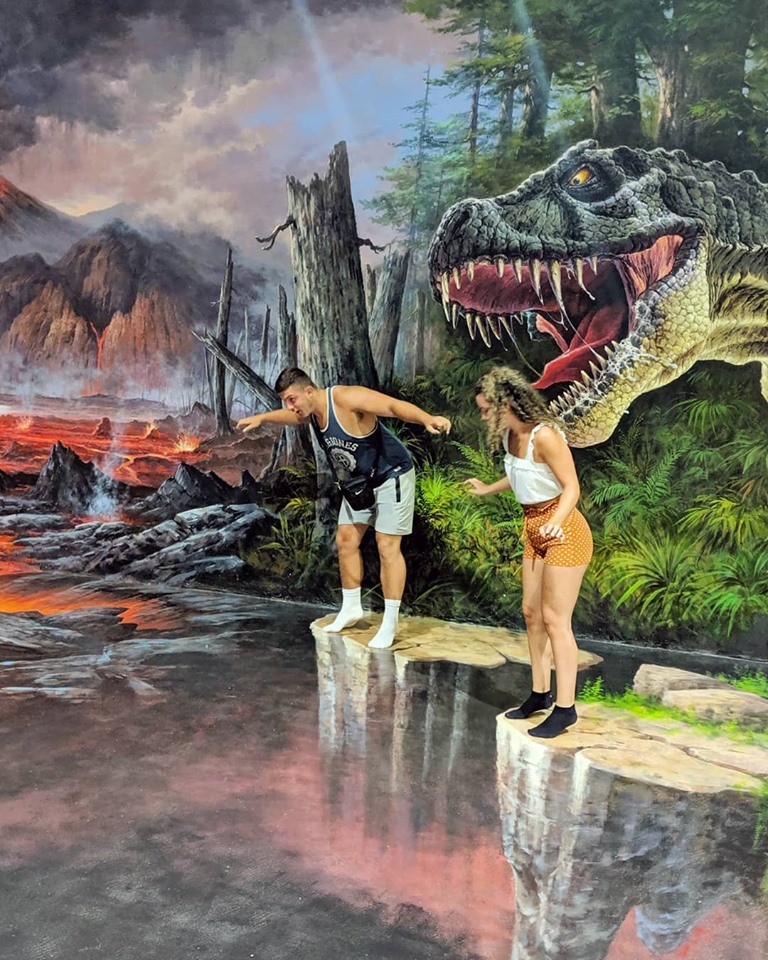 Art in Paradise is the only 3D painting museum in Danang and the largest one in Vietnam.  Art In Paradise Danang processes an area of over 4000m² with nine specialized theme areas and over 130 works made by nearly 20 leading artists from Korea. The artworks here are painted on different surfaces such as walls, floors, ceilings … with highly specialized techniques to turn the picture on a flat surface to become lifelike.
At Art in Paradise Danang, you are not only free to touch the painting but also be posed for your own way with each painting. Thanks to that, you will have fun moments at Art in Paradise Danang and bring funny and interesting photos when traveling to Da Nang.
Son Tra Peninsula
– Tiên Sa Port: Entrance Fee and parking fee : 25 000 VND/pax.
– Lighthouse entrance fee: 20.000 VND/pax
– Nhất Lâm Thủy Trang Teahouse: 10.000 VNĐ/pax (including parking fee)
Hot mineral mud bath at Galina Danang Mud Bath & Spa
– Group = <2 guests: VND 350,000 / person
– Group> = 3 guests: VND 265,000 / person
– Children (1m – 1m40): VND 180,000 / person