A perfect off-the-beaten-track to get away from the hectic life, that ensure to bring you the most relaxing moments amidst the untouched nature. Pu Luong nature reserve is an ideal destination for trekking activities, relaxing in beautiful nature & great finding of local authentic ethnic cultures.
Pu Luong Nature Reserve – An Idyllic Vietnamese landscape and rural life
Located in Thanh Hóa Province, about 3 hours southwest of Hanoi, Pù Luông Nature Reserve. Pu Luong Nature Reserver is not too far from an easy transport or tourist hub. Coming here, you can experience the most beautiful vietnamese landscape and rural life: the rice field, waterwheel, bamboo forest and the local Thai people make it so special.
Jagged limestone mountains enclose a fertile river valley, dotted with small settlements of wooden houses on stilts. Luminous-green rice fields extend from the waters' edge to the thickly-forested slopes, which are streaked with waterfalls. Women in conical hats tend the fields, men herd buffalo and goats from one pasture to another, and children play with domestic animals in earthy courtyards, or take turns jumping from bamboo bridges into rivers. It appears – to the casual visitor, at least – to be a landscape where nature is entirely benevolent; a land so fertile that it sustains each household throughout the year.
Best time to visit Pu luong Nature Reserver
Best time to visit Pu Luong is around June or October when terraced fields turn golden on the hillside. However, you can come here any time of the year to relax in a cool space, all year round fog covered in the highland.
Pu Luong Accommodation – Pu Luong Retreat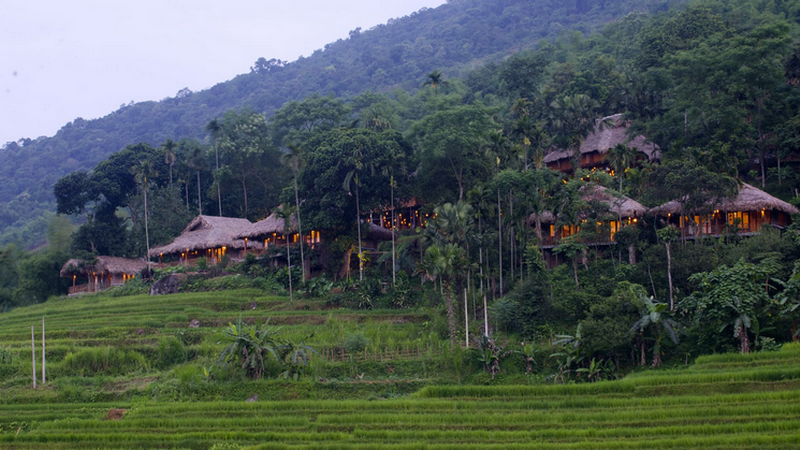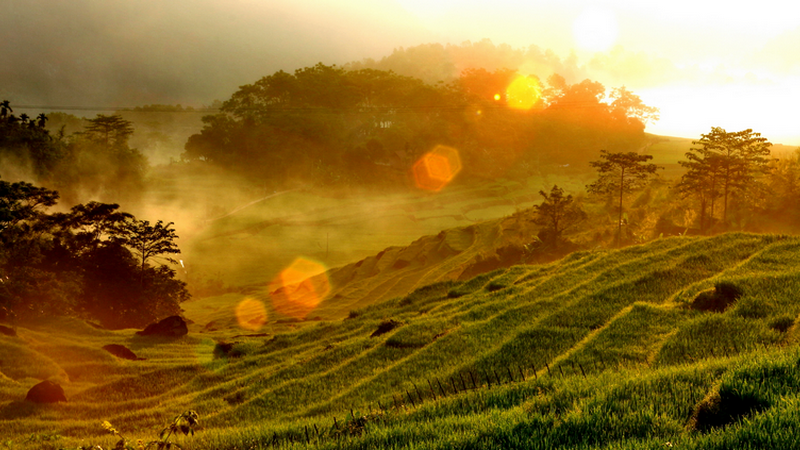 Puluong Retreat has 8 beautiful bungalow built on the edge of terraced fields. All bungalow here has the beautiful view overlooking the alleys. Waking up in the morning, you will be amazed by the cloud mist right in front of you and the morning sunshine from the afar mountain.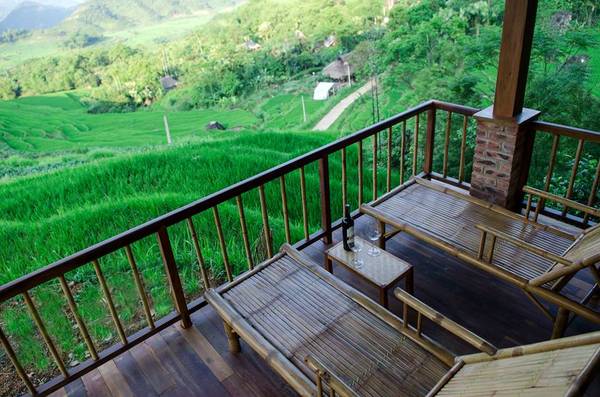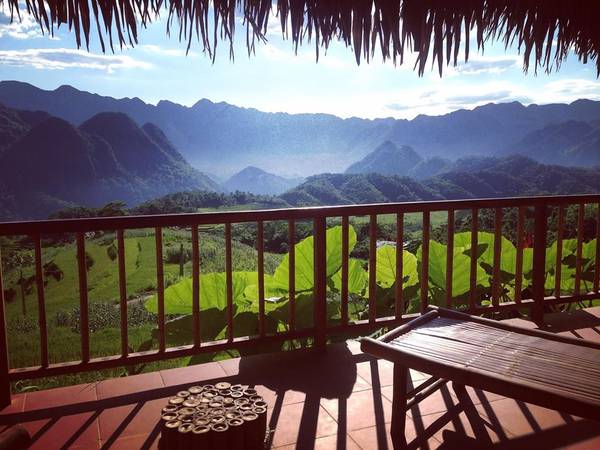 Due to its ecological model, PuLuong Retreat does not use any modern and energy equipment such as televisions, refrigerators, air conditioners. This place is sure to bring you the most relaxing comforting moments, completely away from the noisy, modern life to truly back to nature!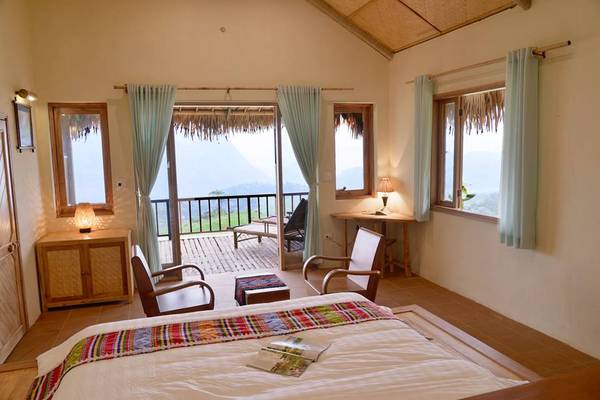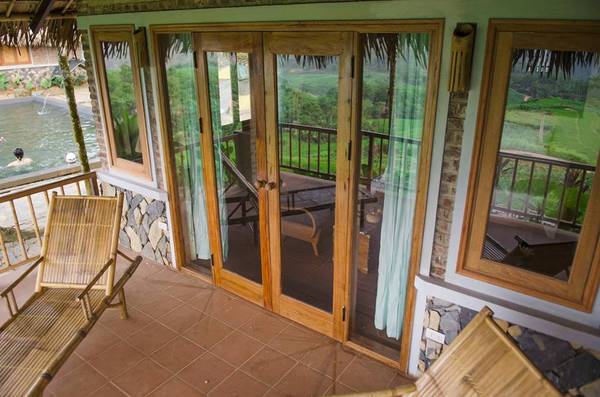 Located in Thanh Hoa province, your trip will take 4-5 hours on the route of 190km from Hanoi. During your trip, you will absolutely feel the changes of bustle and hustle city to the tranquil, lush-green nature.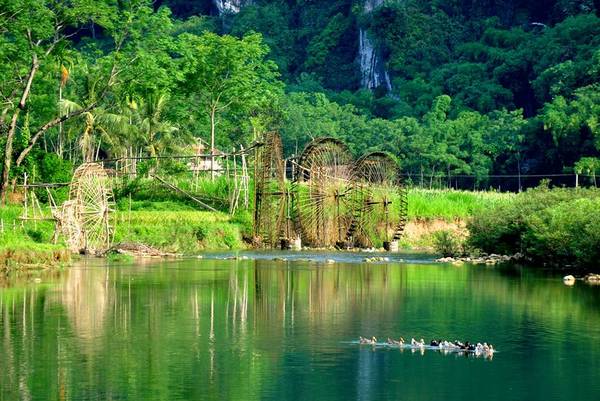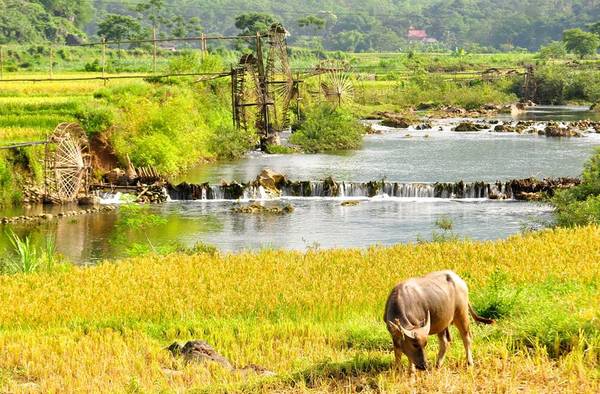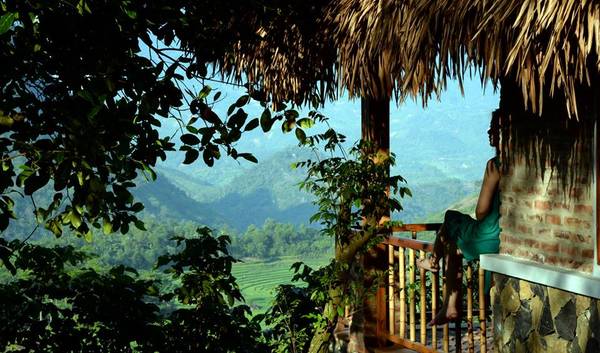 There are some interesting experience should not be missed such as: kayaking, bamboo rafting on the river, trekking through villages and terraced fields, visiting the giant waterwheel, spectacular waterfalls and caves,…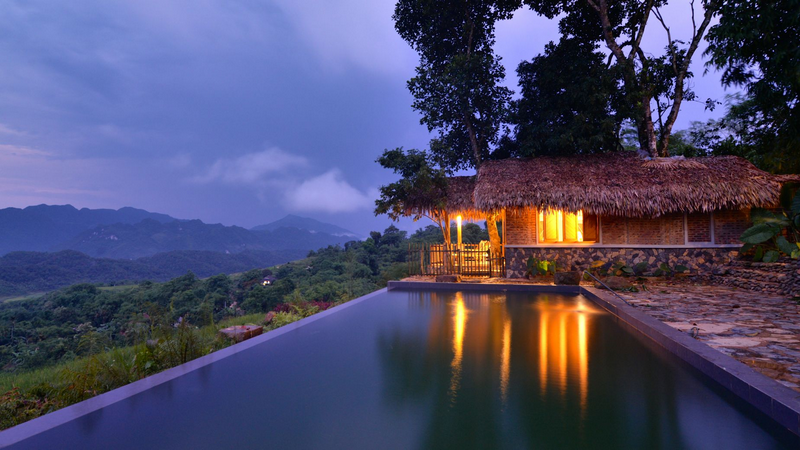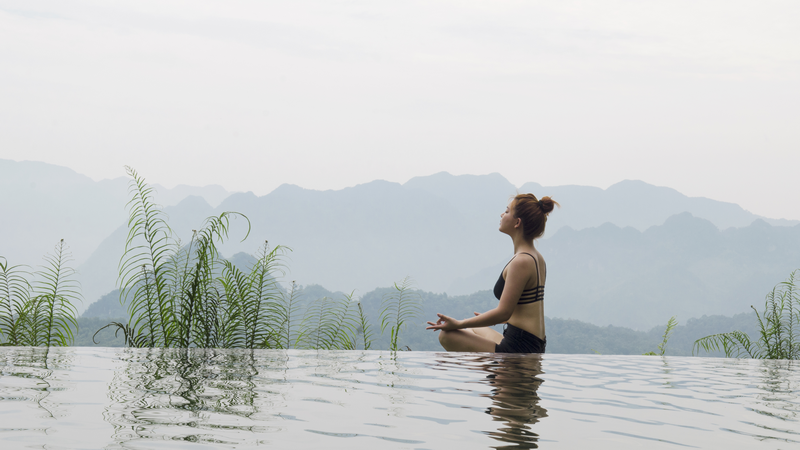 Besides, one of the most interesting things in Puluong Retreat is the infinity pool with . The water is pure and natural, not be processed making it most favorable here.