10 Best things to do in Da Nang – Travel guide for first -time visitors
Da Nang has been known as the city of bridges,
1. Explore Danang's unique architecture bridges and its history
Da Nang has been known as the city of lights with colorful bridges lightening at night, acrossing Han River. The impressive bridges scoring records are pride of Danang people and Danang history.
Han River Bridge: also known as the "Rotating Bridge" as it is the only colorful rotated bridge in Vietnam, a symbol of Da Nang city. Every day, the bridge will rotate 90 degrees around the axis at 0: 30, opening the way for large ships to pass, and close at 3:30 a.m.
Dragon Bridge: This new bridge was finished in 2013, connecting the Da Nang international airport with My Khe Beach and Marble Mountain. Dragon Bridge simulates the shape of the dragon in the Ly dynasty towards to the East Sea with a span of 568 m in length, weighing nearly 9,000 tons. This is a unique architectural bridge designed by Louis Berger Group (USA), the only steel arch in Southeast Asia. You definitely don't miss a performance that "Dragons" spewed fire and sprinkler at 21:00 on Saturday, Sunday nights and special occasions.
Tran Thi Ly Bridge: The Tran Thi Ly Bridge is designed in the shape of a sail on the Han River. Tran Thi Ly Bridge is a romantic and poetic bridge which is lightened up by thousands lightings. From distance, Tran Thi Ly Bridge looks like a wing sail reaching the ocean.
Thuan Phuoc Bridge: Thuan Phuoc Bridge is considered as the country's most beautiful bridge. The bridge becomes at it best at late nights.
Nguyen Van Troi Bridge: Nguyen Van Troi Bridge is the oldest bridge in Da Nang. Currently, this bridge is kept as a memory of Danang people,  served as a walking street.  This bridge was named after the hero Nguyen Van Troi to commemorate the person carrying out the bomb to assassinate US Secretary of Defense McNamara in 1964.
2. My Khe Beach
Visiting Danang city, swimming is an indispensable activitiy. Danang East Coast beaches are great tourist destinations where you can swim into blue waters and experience extremely interesting water sports and games
My Khe Beach is voted by Forbes magazine as one of the most attractive beaches on the planet. With a coastline stretching to 90 meters, blue waters, fine white sandy beaches, and high-end hotels. My Khe is an ideal destination for those who are in love with beaches. Also, there is a great selection of water activitiws in Da Nang, which can help you to spend a day long in Da Nang beaches.
3. Marble Mountain
Marble Mountain or Non Nuoc is a well-known attraction among local and foreign tourists. It is considered as a "spiritual" land of Quang Nam – Da Nang. The Marble Mountain includes 5 spectacular mountains which are named after 5 elements of the universe: Metal, Wood, Water, Fire and Earth. They look like bonsais emerging between a vast hillock. Every mountain has its particular beauty in shape, position, material with many caves and temples inside. Water Mountain is the largest and also the most beautiful one. The fanciful and dreamlike space, sacred temples, monumental caves, green trees, white sea wavesand the temple bell all contribute to the fairy picture of wonderful land. Marble Mountain – Da Nang is truly a heaven of all tourists.
Marble Mountain is home to many caves and temples in Danang. Visiting this place, visitors can not miss these sarced pagodas: Tam Thai, Tam Ton, Linh Ung and beautiful caves: Huyen Khong, Linh Nham, Van Thong, Lang Hu, Van Nguyet or other places of "afterlife" such as Anh Linh, Phan Quy palace, Ming Wang palace, A Ty Hell, Giai Oan stream. In addition, Village Non Nuoc at the foot of Marble Mountain is famous for stone carving.
The unique thing here that nowhere can offer is that after hours climbing up and down hundreds of steps to visit caves and temples inside the mountain, visitors just need to head a few hundred meters to Non Nuoc Beach for an easy walk to enjoy white sand, blue water and soft waves in Non Nước.
4. Son Tra Penisula
Nằm cách trung tâm thành phố Đà Nẵng 10 km về phía Đông, Sơn Trà được xem là "viên ngọc quý", với bờ biển dài, uốn lượn, cùng hệ động thực vật đa dạng. Bán đảo nằm trong địa bàn phường Thọ Quang, quận Sơn Trà có diện tích 4.439 ha đất liền. Nơi đây có bờ biển kéo dài, trong xanh quanh năm, cùng đèo Hải Vân bao bọc thành phố Đà Nẵng và vịnh Đà Nẵng.
Chùa Linh Ứng: Chùa Linh Ứng Sơn Trà hay còn gọi là chùa Linh Ứng Bãi Bụt (phân biệt với chùa Linh Ứng Ngũ Hành Sơn và chùa Linh Ứng Bà Nà) là ngôi chùa lớn nhất thành phố Đà Nẵng cả về quy mô lẫn kiến trúc nghệ thuật.
Museum of Cham Sculpture is the largest exhibition museum in Viet nam. This museum was built by the French in Gothic style with total area of 6,700 sqm and 2,000 sqm of display area. The museum specializes in collection, storage and presents of sculptural relics of Cham Kingdom with a total of 500 samples.
The ancient specimens are exhibited in this tourist destination include decorative plaques, shrine, statue in sandstone and terracotta materials which are collected from the Cham towers in the Central of Viet Nam. Guests who visit Museum of Cham Sculpture get an opportunity for viewing many valuable antiques as Ganesa and Apsara goddess statues.
Đèo Hải Vân: Là nơi dãy Trường Sơn nhô ra biển. Cheo leo và hiểm trở, đèo Hải Vân là ranh giới giữa hai miền Nam – Bắc.
Bà Nà – Núi Chúa: Là một dãy núi thuộc huyện Hòa Vang cách Đà Nẵng 40 km về phía Tây Nam. Ở Bà Nà, du khách sẽ cảm nhận được bốn mùa riêng biệt trong một ngày: sáng – xuân, trưa – hạ, chiều – thu, tối – đông. Đây là điểm đến nổi tiếng của du lịch Đà Nẵng.
Làng chiếu Cẩm Nê: Cách trung tâm thành phố Đà Nẵng 14km về phía Tây Nam, làng chiếu Cẩm Nê thuộc xã Hòa Tiến, huyện Hòa Vang, thành phố Đà Nẵng. Nơi đây từ lâu đã nổi tiếng với các loại chiếu hoa truyền thống, từng được hiện diện ở nội triều các vua nhà Nguyễn.
5. Hit the Streets: A Crawl of Da Nang's Amazing Street Food
Da Nang, perhaps best known by travelers for its beach resorts, is Vietnam's fifth largest city, and its feet stand in two worlds. Look up and your eyes fill with views of glistening skyscrapers, their sides adorned with garish neon. But the streets are full of flimsy aluminum tables and cheap plastic chairs, seating for the family-owned shops and restaurants that line the sidewalks
1- My Quang: If you really want trully traditional Danang Dishes, the you should try this yellow or white noodles. It is mixed with shrimp, pork and vegetables, and topped with grilled rice paper and spices. What makes Quang noodle soups unique is the richness of the broth, the lack of it and the crushed peanut toppings on the noodles.
 Address: Bà Vị – 166 Lê Đình Dương
2- Tamarind Crab:
Address: Thanh Hiền (My Khe beach – next to Tourane Hotel)
Must-try: Crab in tamarind sauce, grilled clams, steamed clams
Hoa Tư 17 Huỳnh Thúc Kháng
3.
Bánh xèo
Bà Dưỡng – K280/23 Hoàng Diệ
 Mì Quảng
Mì Quảng bán buổi sáng tới tầm 9h – 10h ở đường Hoàng Diệu, Phan Thanh, Trưng Nữ Vương, Hoàng Hoa Thám; một số nơi bán cả ngày như trên đường Nguyễn Hữu Thọ, Nguyễn Công Trứ. Giá cả dao động tùy nơi, tùy tô lớn nhỏ khoảng 13.000 – 25.000 đồng/tô, bánh tráng bán kèm 3.000 đồng/cái. Mì Quảng số 1A Hải Phòng; Mì quảng bà Vị: 155 Trưng Nữ Vương; Giá tham khảo: 20.000 – 30.000 VND/tô.
Bánh tráng thịt heo
Để tròn vị, bạn nên chọn quán trên đường Châu Thị Vĩnh Tế hoặc Hải Phòng, Duy Tân, Lê Duẩn, Đỗ Thúc Thịnh… với giá khoảng từ 30.000 – 80.000 đồng. Bánh tráng cuốn thịt heo quán Mậu, 35 Đỗ Thúc Tịnh, bánh tráng Trần số 4 Lê Duẩn.
Han Market
Han Market: you can find anything (clothes, fruits, food, souvenirs…) here at very cheap price, as long as you can bargain (English is also possible).
Là thành phố du lịch nổi tiếng nên khách sạn Đà Nẵng rất đa dạng, tùy thuộc vào điều kiện của cá nhân bạn có thể dễ dàng lựa chọn cho mình một khách sạn thích hợp. Dưới đây là những khách sạn Đà Nẵng được khách hàng iVIVU.com yêu thích nhất thời gian qua:
1. Vinpearl Đà Nẵng Resort & Villas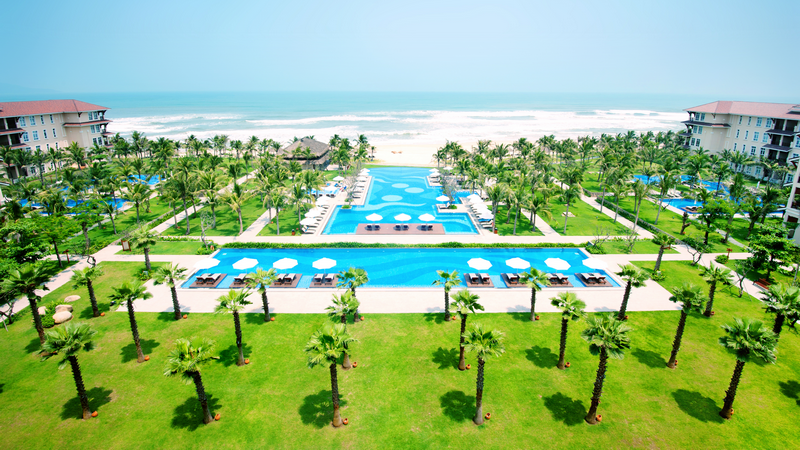 2. Cocobay Boutique Hotels Da Nang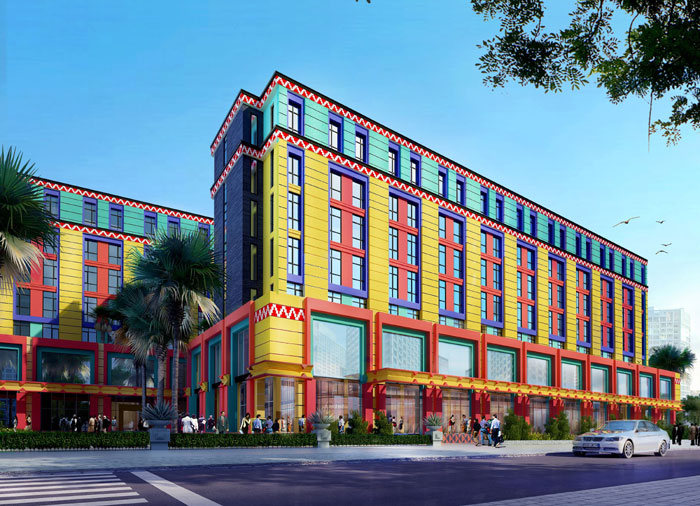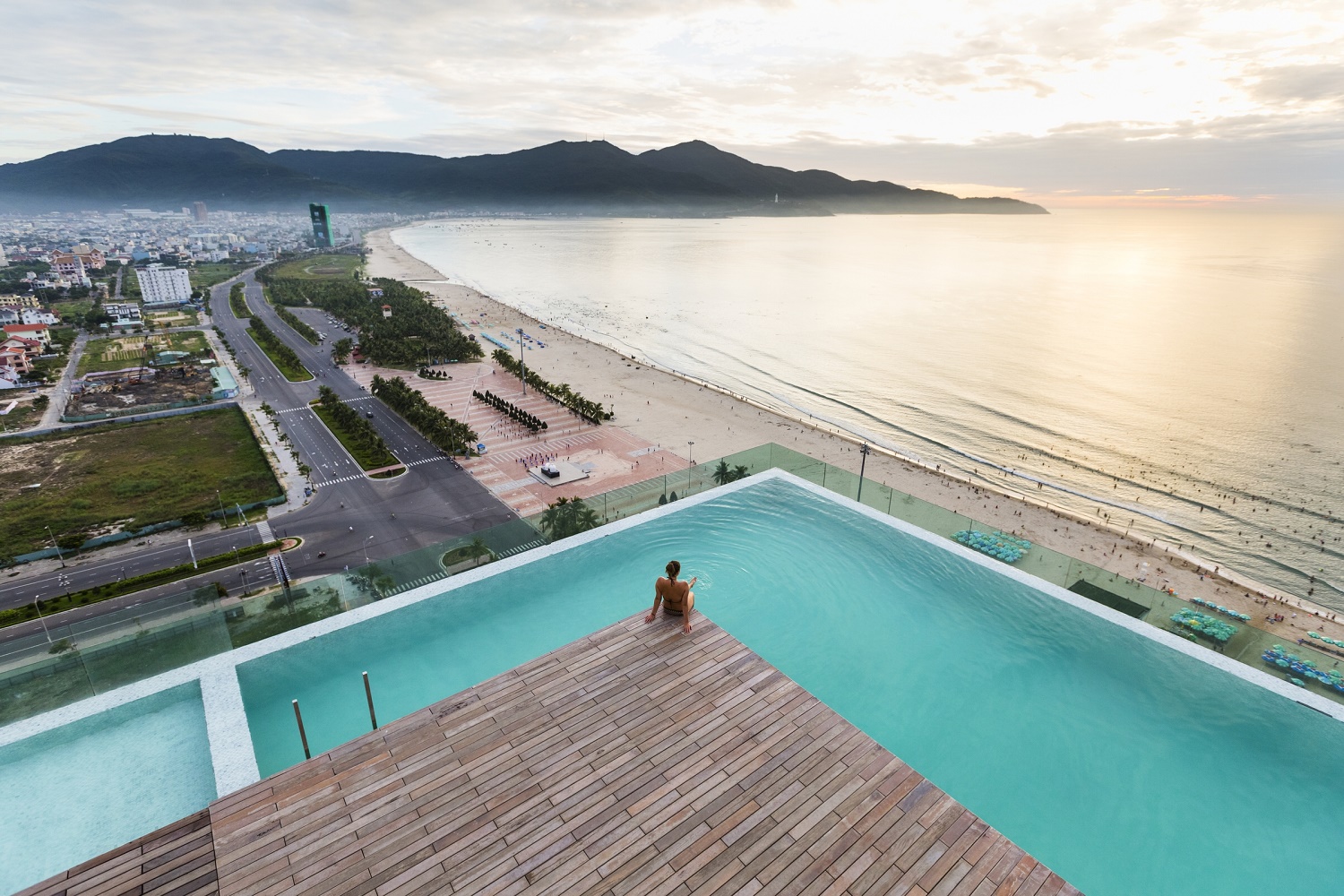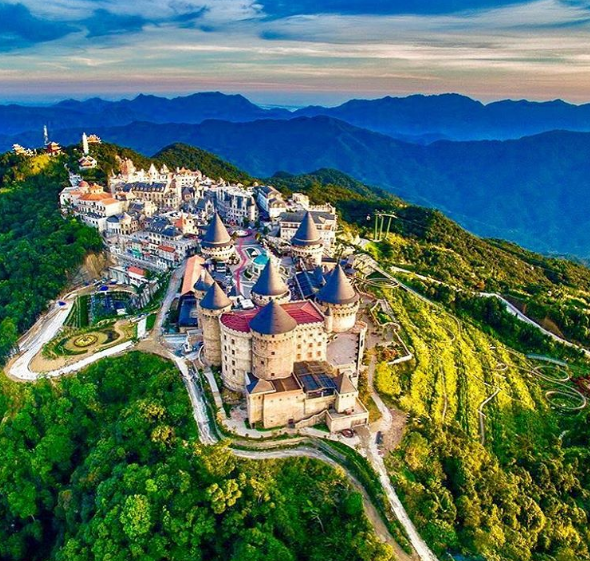 5. Khu nghỉ dưỡng Risemount Đà Nẵng